Photo: Mediaserver Hamburg / https://www.instagram.com/sascha_b_hamburg/
Moin!
We, the City of Hamburg are delighted to welcome you! We are very proud to have put together an innovative online brochure.
Our goal? To convince you that the organisation of your event in Hamburg would be an unforgettable experience for all delegates!
Let Hamburg surprise you…
We look forward to welcome you soon!
That's how we say
Hello
in Hamburg!
Your dedicated Hamburg
Team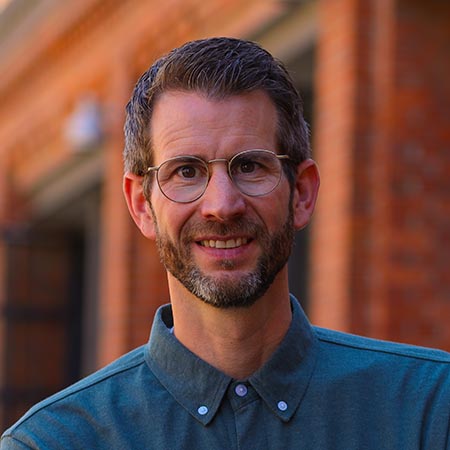 Andreas Schnuerer
Hamburg Convention Bureau
Business Development Manager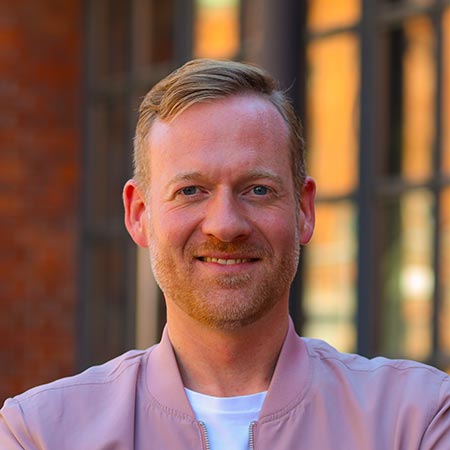 Florian Gerdes
Hamburg Convention Bureau
Business Development Manager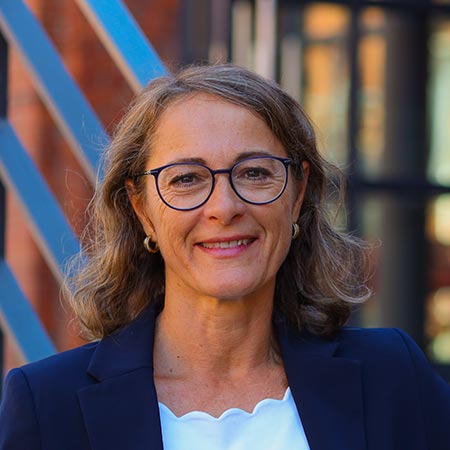 Karin Samland
Hamburg Convention Bureau
Business Development Manager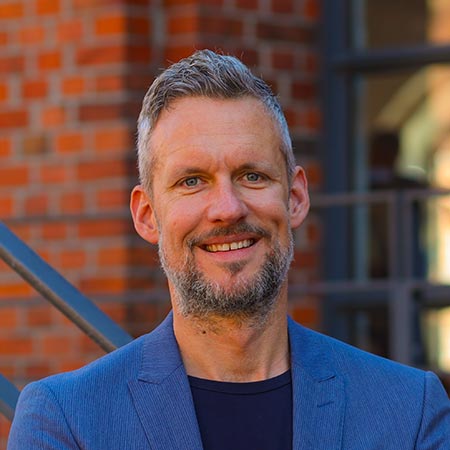 Frank Pflugfelder
Hamburg Convention Bureau
Business Development Manager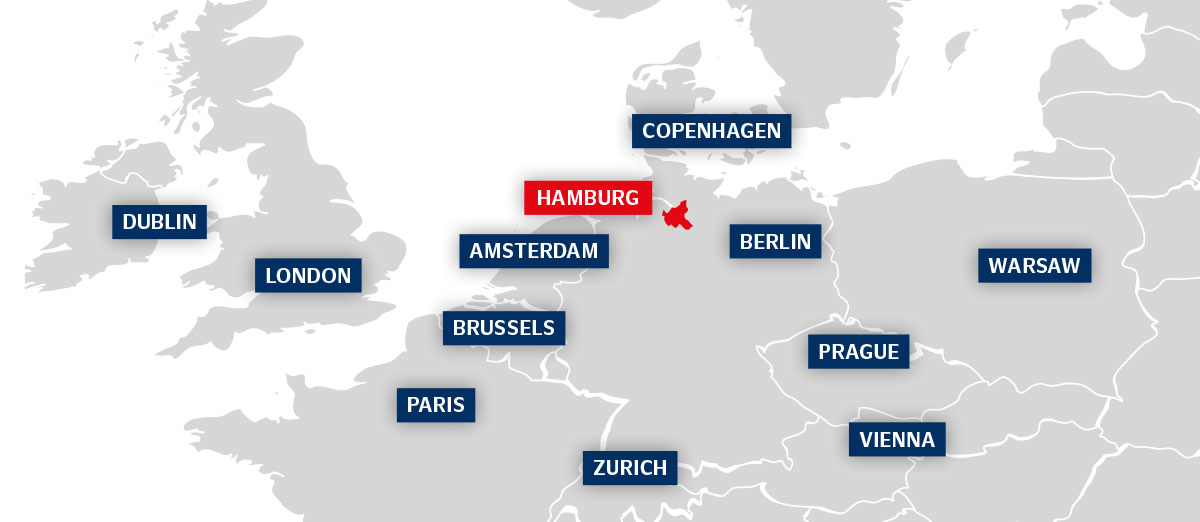 Gateway to the world, beautiful seafaring hub, maritime capital of the north – even the usually reserved locals find it hard to conceal their pride for their home city, its ambience and its cosmopolitan charm. Located on the river Elbe, only 65 miles from the North Sea, the Hanseatic metropolis Hamburg offers countless unique things to see and to do.
Second-largest city of Germany
as well as one of the country's 16 federal states
population of Hamburg Metropolitan Region
Hamburg is the largest city in Europe
that is not a national capital
Hamburg has become a new trend destination and one of the most exciting cities in Germany in terms of culture and quality of life.
Bitcom

Smart City Index 2022

Smartest City in Germany
Monocle Magazine

Quality of Life Survey 2019

Among the 10 most livable Cities in the World
The Economist

The world's most livable cities 2022

Rank 16 of 172
Lonely Planet

HAMBURG – WELCOME TO ONE OF THE COOLEST CITIES ON EARTH

LONELYPLANET.COM 2023
FDI – A Service from the Financial Times

European large Cities & regions of the Future

Overall Winner – "large cities" & "best connectivity"

As a green metropolis, Hamburg provides the perfect setting for planning events in an eco-friendly way. More and more hotels and service providers train their staff in the area of sustainability or acquire certification according to the international Green Globe environmental standard.
Short distances between conference hotels, venues, points of interest and cultural hotspots and the city's excellent public infrastructure have a positive impact on the city's ecological balance sheet as CO2-intensive transfers are avoided.
In cooperation with the Hamburg Transport Association (HVV), the Hamburg Convention Bureau provides a special ticket for conferences, meetings and seminars, participants can travel across Hamburg's entire local public transport network at reasonable rates and in a climate-friendly way.
Your way to a sustainable event in Hamburg
Free consulting by GREEN EVENTS HAMBURG
Since 2019, the Hamburg Authority for the Environment, Climate, Energy and Agriculture has been conducting a participatory process together with the GREEN EVENTS HAMBURG network to develop a guide for sustainable events in Hamburg. GREEN EVENTS HAMBURG is a non-profit network of organizers of public events in Hamburg as well as representatives from administration, politics and civil society, which is committed to ecologically and socially responsible events.
Photo: Mediaserver Hamburg / Joêl Reimer-Eiglmeier
Hamburg is more than just an
option
Hamburg is always a gain –

when business starts with easy accessibility
Arriving by rail
Hamburg has three centrally located long distance train stations. Thanks to the high-speed ICE train (up to 170mph), you can reach Berlin in just 90 minutes or Copenhagen in 4 hours, 30 minutes. The Dammtor Station is just a few steps from the Congress Center Hamburg.
Arriving by plane
Serving a wide range of global destinations at considerable frequency Hamburg Airport welcomes 37,000 passengers per day. Located within city limits it offers a train connection of only 20 minutes to Hamburg's downtown area. The journey by car is nearly as fast, even during rush hour.
Easy around town
Germany has great cars, yes, but you don't need one to get around Hamburg. Apart from a lot of walkable urban space the city has a tight network of subway lines, trains and buses as well as several ferry services. Those who prefer individual transport can always rent a city bike and enjoy Hamburg's splendour on two wheels.
Hotels
in prime locations
Hamburg's hotels include famous international brands, firstclass establishments and small private pensions.
Hamburg Tourismus GmbH, Market Research. Status: January 2023. The table does not claim to be complete. All data without guarantee.
successfully held events
in Hamburg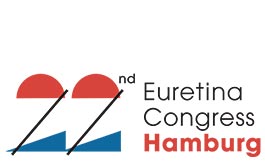 The 22nd Euretina Congress took place from 1 to 4 September 2022 at the Congress Center Hamburg. Over 6,600 participants followed the congress live and virtually. The goal of the European Society of Retina Specialists is to bring together retinal experts to advance retinal research and prevent avoidable blindness.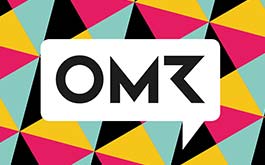 OMR is the largest knowledge and inspiration platform for the digital and marketing scene in Europe. Since 2011 this event has grown into the two-day OMR Festival with conference, trade fair and concerts. Now 70,000 participants from all over Europe come to Hamburg to experience eventful days.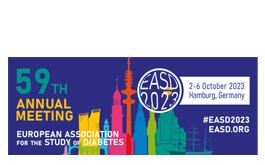 From October 2-6, we will welcome the European Association for the Study of Diabetes to Hamburg Messe & Congress with 15,000 attendees expected from around the world. The aims of EASD are to encourage and support research in the field of diabetes, the rapid diffusion of acquired knowledge and to facilitate its application.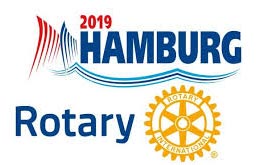 Rotary International Convention 2019 with over 25,000 participants from all over the world. Rotary is a well known global network of 1.2 million volunteer leaders in over 200 countries who are committed to tackle the world's most urgent humanitarian challenges.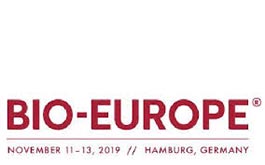 BIO-Europe® 2019, which is the largest biotechnology partnering conference, which is annually held in Europe, bringing together over 4,000 global decision makers from biotechnolgy, pharma and finance in Hamburg in 2019.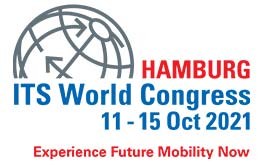 The ITS World Congress 2021 with over 13,000 participants from all continents. The topic of the congress was one that affects metropolises worldwide and in which Hamburg has a very forward-looking strategy and is an interesting role model: transport and mobility.
CCH
– Congress Center Hamburg
Hamburg Messe und Congress, is the city's largest and most flexible provider when it comes to your upcoming event. The multitude of possibilities on the exhibition grounds and in the new CCH – Congress Center Hamburg (re-opened in 2022), the ability to combine trade fair and congress events with all locations, including the "Planten un Blomen" park area, which connects them all, is unique in the world.
Take advantage of our know-how and the broad international expertise of our team for your planning and benefit from The ideal connection between a modern fairground and one of Europe's most state-of-the-art convention centers.

A central location with a mainline train station connection, individualised services, the highly adaptable exhibition ground, the very flexible CCH – Congress Center Hamburg as well as the unique fascination of the city of Hamburg: There are many reasons for show and event organisers to choose Hamburg's exhibition and congress center.
Hamburg Messe und Congress hosted a number of prestigious trade fairs and conventions within many industries. It highlighted its prominent role as a meeting point of leading medical as well as scientific congresses or events. In fact, the city hosts a number of leading international exhibitions and conferences.
Get inspired by our multifaced hotel landscape.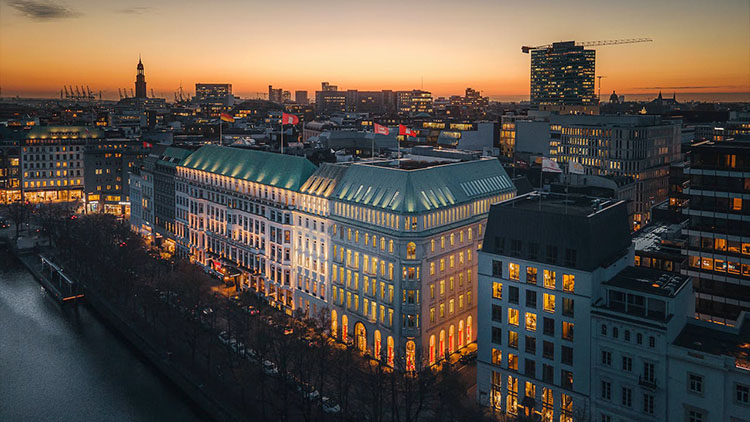 Fairmont Hotel Vier Jahreszeiten Hamburg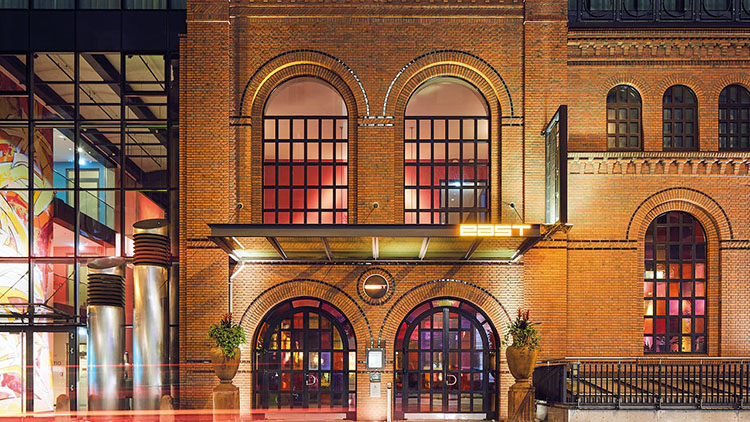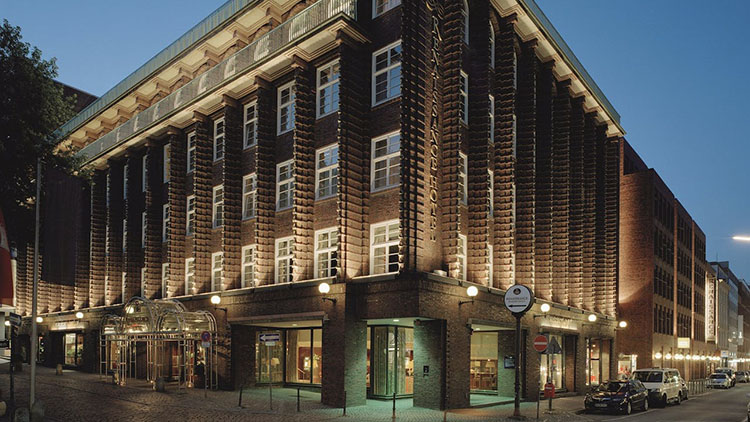 Renaissance Hamburg Hotel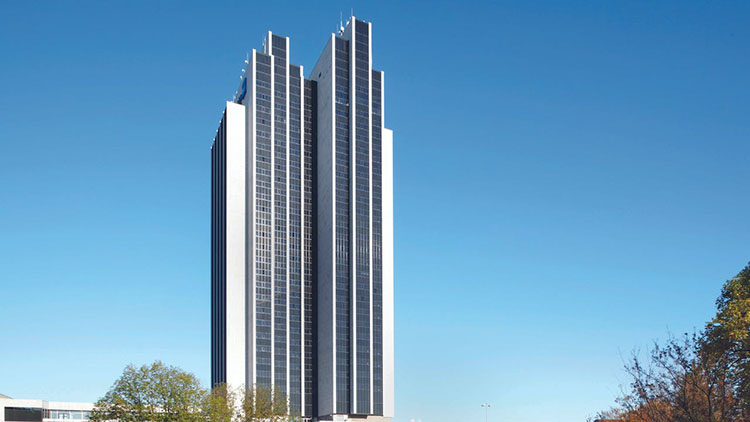 Radisson Blu Hotel, Hamburg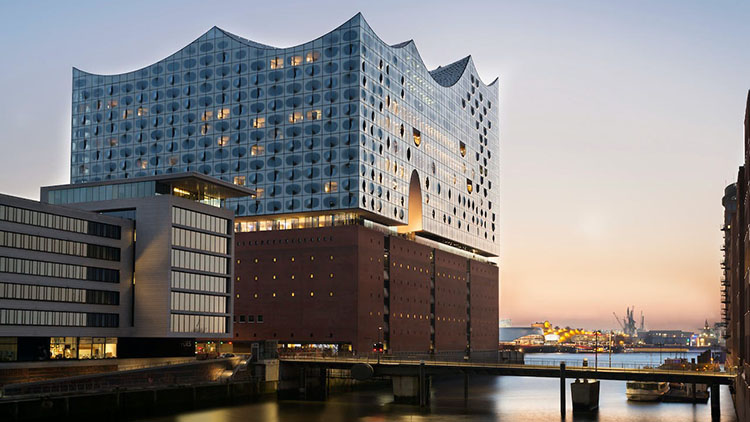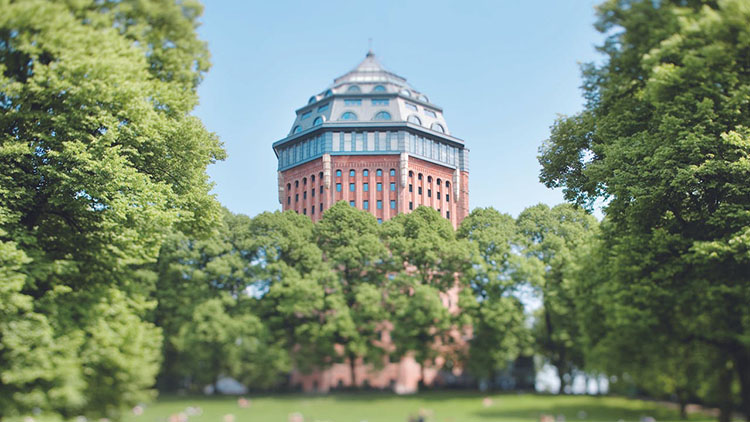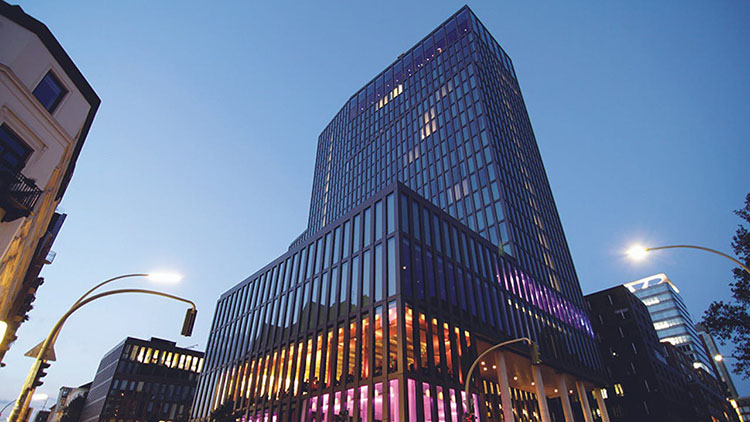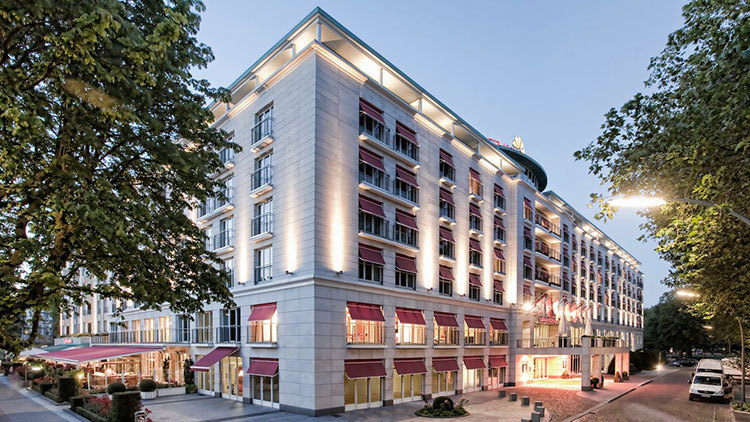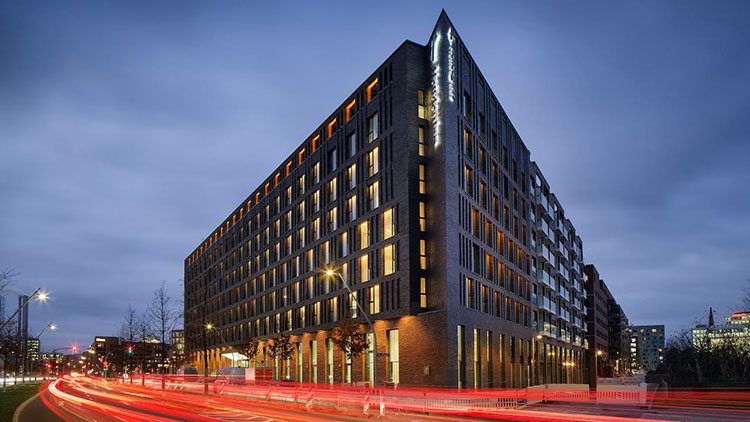 Holiday Inn Hamburg HafenCity
Get inspired by our multifaced location landscape.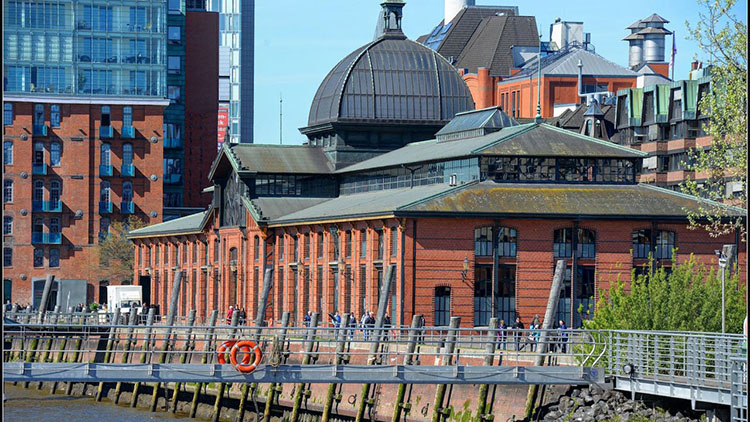 Altonaer Fischauktionshalle Hamburg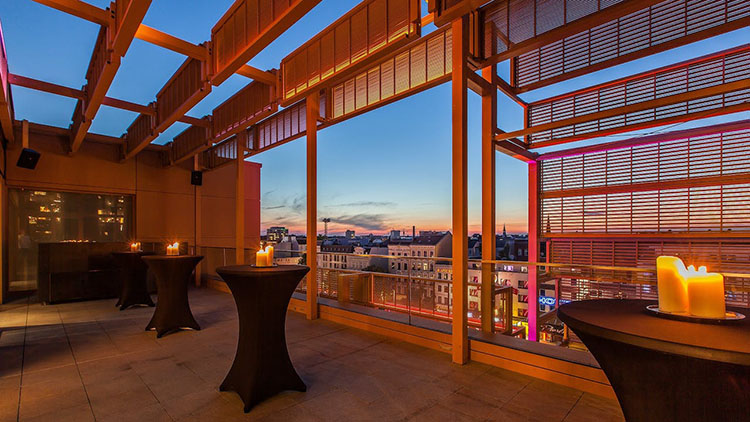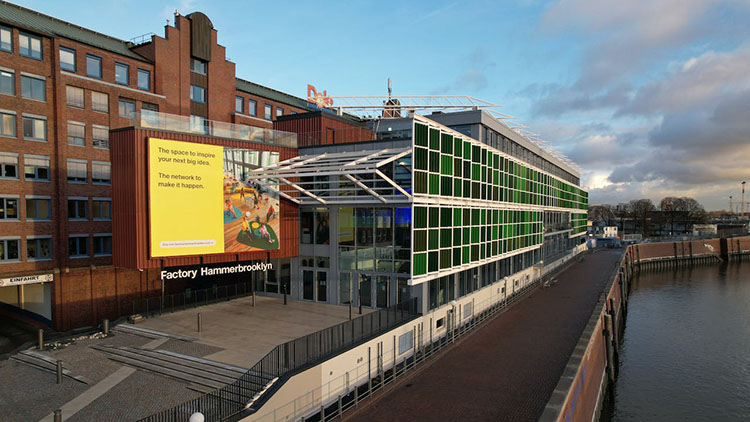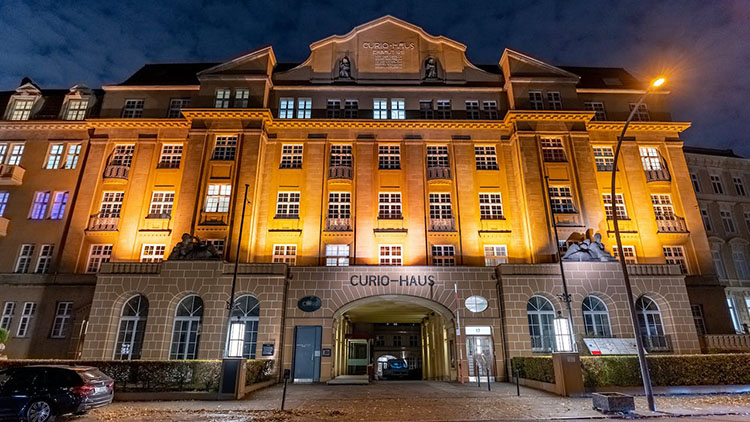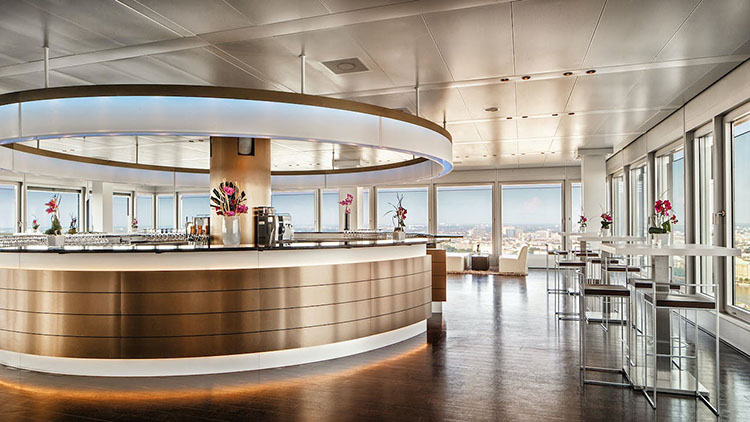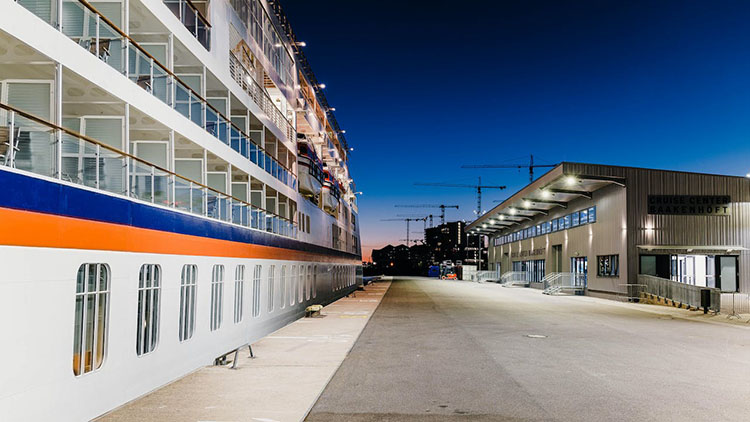 Hamburg Cruise Center Baakenhöft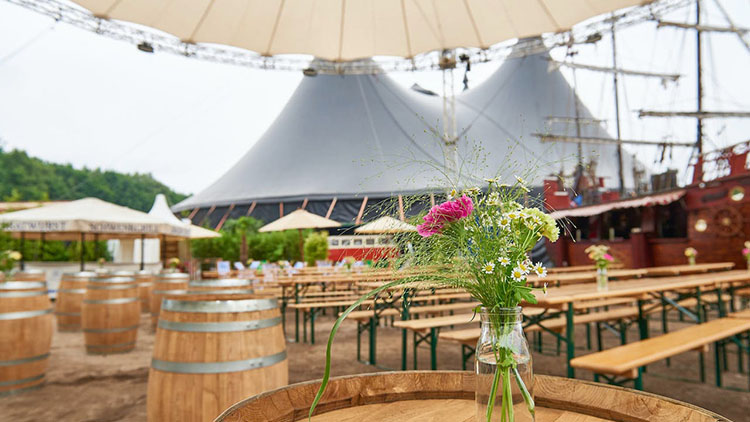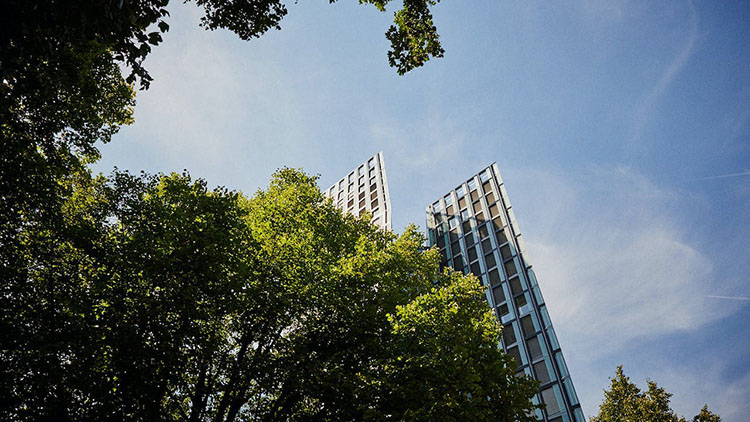 clouds Conference & Restaurant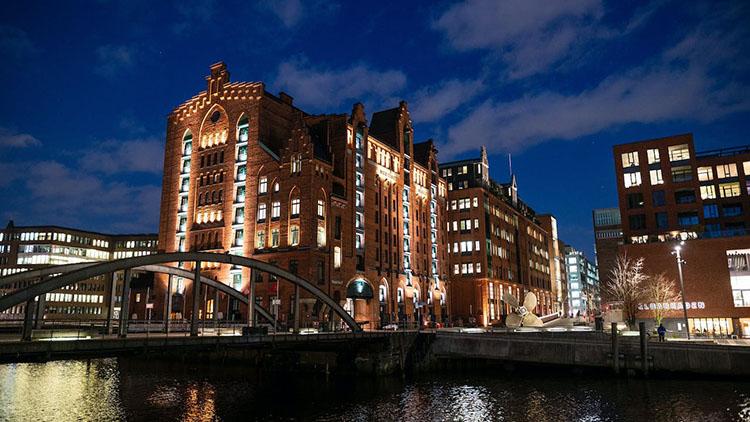 Internationales Maritimes Museum Hamburg
Hamburg is always a gain –
when business meets motivation
Hamburg offers its guests a large choice of guided tours and city walks, as well as boat trips on the River Elbe and the Alster Lake, and there are even bus tours taking visitors through the container port. Many of Hamburg's tourists attractions are well within walking distance or can be reached conveniently by local public transport.
Visit Elbphilharmonie
With the construction of the Elbphilharmonie, Hamburg gave itself a new landmark: the result is a concert hall that is unparalleled worldwide thanks to its impressive glass-wave architecture and the interior. The old quay store in the harbour as a pedestal shows the connection with the maritime tradition of the city. Gain detailed insights into the extraordinary architecture and musical programme of the Elbphilharmonie.
HAMBURG TOURS
Rediscover Hamburg! Whether by bicycle or on foot, accompanied by Nordic delicacies such as the legendary fish sandwich, or the classic exploration of the top sights of the Hanseatic City. Shopping fans and friends of the art of brewing, as well as lovers of the maritime, will be highly entertained and satisfied. There is a suitable tour through Hamburg for everyone!
BREATHE IN HISTORY
The Speicherstadt is more than 100 years old and is considered the world's largest contiguous warehouse complex. In 2015 it was declared a UNESCO World Heritage Site. Situated in the former free port, the red-brick building ensemble with its thick walls, copper roofs and blocks and tackles was built on oak piles between 1883 and 1888 and is among Hamburg's main attractions. On an area that was once used for storing coffee, tea and other spices, visitors can now experience these in museums or marvel at the Miniatur Wunderland, the world's largest model railway.
TASTING EXPERIENCES
Besides tasting and learning more about the delicious goods that have made the warehouse district famous – coffee, tea, herbs, chocolate – a bright and vibrant beer culture has sprung up in Hamburg over the last ten years. In addition to large breweries like Astra and Holsten, many other beer projects and companies, some of them experimental, have also settled in Hamburg. Experience the culinary diversity!
PORT AND RIVER CRUISES
The River Elbe has always been a lifeline and major traffic route for Hamburg. It provides direct access to the North Sea about 100 kilometres away and has formed the basis for the development of Hamburg's port. Huge container ships arrive in Hamburg with the rhythm of the tides and bring goods from overseas, the majority of which is distributed to Central Europe, Scandinavia and the Baltic States. Visitors to Hamburg can best experience the hustle and bustle of the port handling terminals on a traditional harbour boat trip or bus tour.
SITE TOUR AIRBUS
Aircraft manufacturing up close – experience exciting insights into the production and assembly of Airbus aircrafts on an Airbus site tour. In Hamburg Finkenwerder you can experience the final assembly from A320 to A380.
MINIATUR WUNDERLAND
In the Hamburg Speicherstadt, there is much to discover in the largest model railway system in the world! The Miniatur Wunderland "Miniature Wonderland" presents 930 trains with nearly 14,450 railway wagons, 228,000 trees, 215,000 figures, 8,850 cars, 13,000 metres of track, 3,660 buildings and bridges, which were set up in minute detail by 230 employees in over 580,000 man-hours. In this superlative model landscape, you witness realistic railway operations entirely computercontrolled. There is even day and night in the railway world – and that's every 15 minutes.
ACTIVE CITY
People from Hamburg love their Alsterlake in the middle of the city. The liveable metropole is traversed by a network of waterways and canals and has more bridges than do London, Amsterdam and Venice combined. From the water, beautiful areas with idyllic villas, gardens and parks can be explored. Riding the bike, walking, jogging, sailing, stand up paddling, canoeing – there are various offerings to put together an amazing team-building programme without even leaving the city centre.
Hamburg
metropolitan region
The Hamburg Metropolitan Region stretches from the North Sea to the Baltic Sea and far into the interior. Both coastal areas are accessible within a very short time, and the surrounding areas offer visitors the chance to discover inviting towns such as Stade, Lüneburg, Lübeck and Wismar with their vast range of leisure and cultural attractions.
Tourists from all over the world revel in the whole region's maritime atmosphere as well as wide expanses of unspoiled nature just outside the teeming metropolis.
Photos: Mediaserver Hamburg / Bernd Schmidt, imagephoto.de, Geheimtipp Hamburg
You should

select Hamburg

because…
Hamburg is still a "hidden gem", a sleeping beauty waiting to be discovered
of the easy accessibility and logistic for the attendees thanks to short distances
of the city's high sustainability approach
of its high quality standards in the meetings industry and its strong MICE experience
of the support through a dedicated Hamburg team
Hamburg is ready for you, your participants and guests! We would love to be your perfect destination for your event!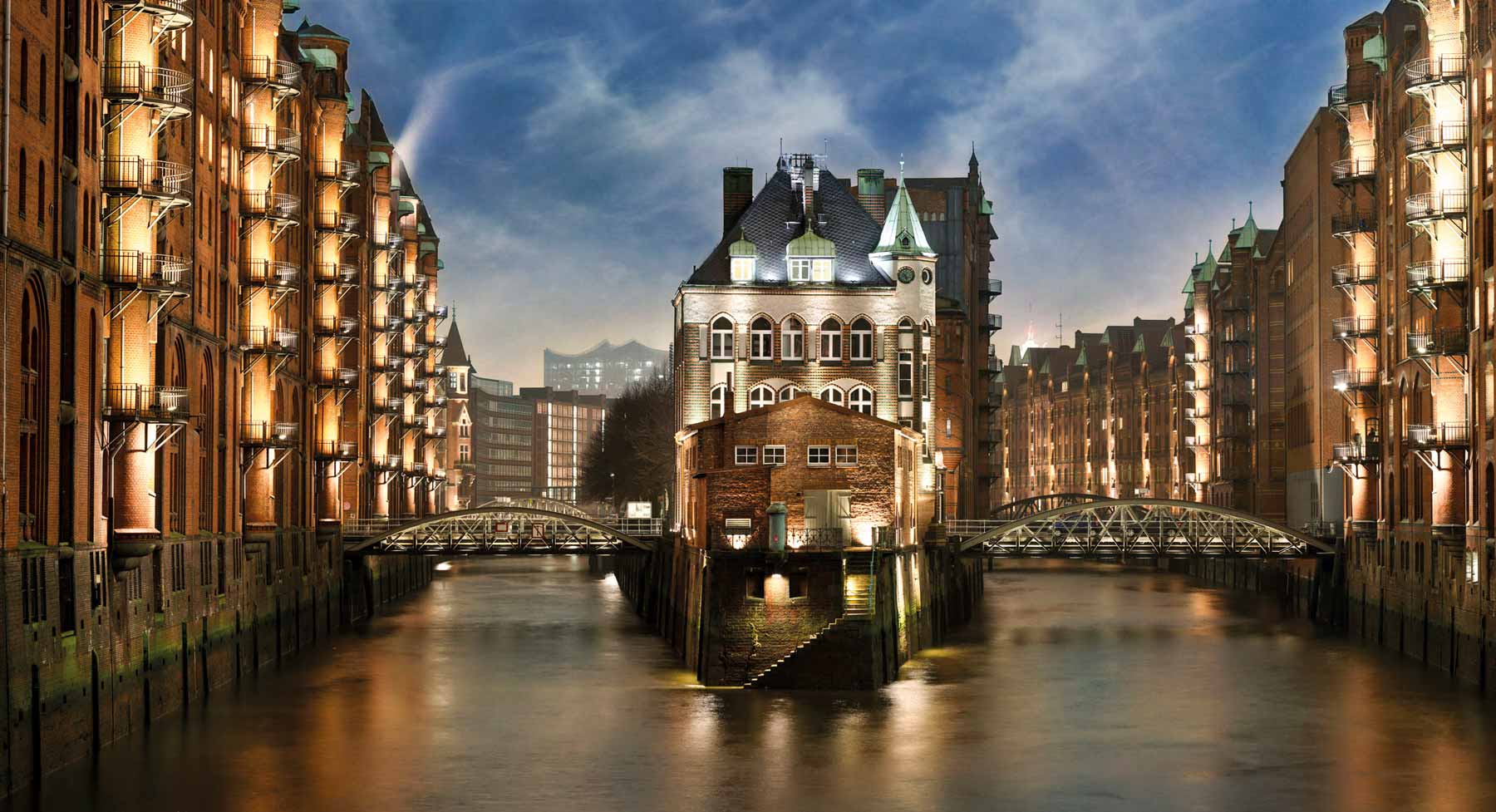 Photo: Andreas Vallbracht www.prachtvoll.de